Swiss Days...
Last Saturday we went to Swiss Days in Midway, UT. I've been wanting to go for years. We woke up early Saturday morning and were there by 8:00 to beat the foot traffic. We enjoyed browsing around all the vendors.

I'm convinced there are more crafty people in Utah then anywhere else. I say some really great stuff. It is amazing what people can do even just from home.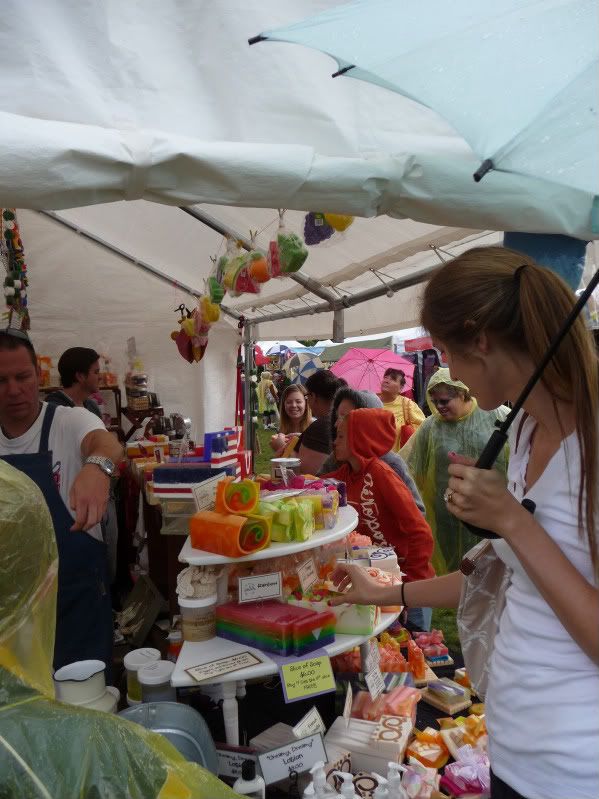 This lady makes some really neat soaps from home.
Polka Dot Pottery ~ Spencer makes the pottery and fires it and Ash paints it. I'm loving my new red polka dote vase in my kitchen.
Good ole Utah scones. When I moved to Utah for school, I have to admit that I had never heard of scones or fry sauce. I'm now quite aware of both I must say.