Yee-haw...
That's the first title that came to mind when slapping this pic on in a hurry. It fit's.
Andrew and I went to the Ogden rodeo last night, cowboy boots and all. It was worth the 1.5 drive for sure. I love rodeos--always have and always will.
This is our friend Devin gunning it out of the gate. He is amazing and crazy at the same time. He was badly hurt on Thursday night but got back on last night. Devin is a true cowboy. He rides the broncos--thank goodness not the bulls.
Way to go Devin! Can't wait for the next.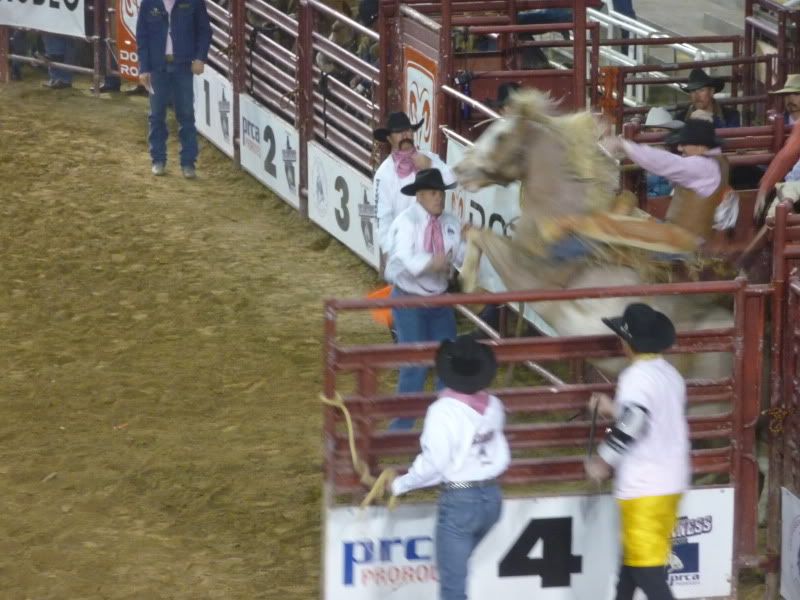 It was neat to see the Cowboys in pink. From the NFL to the rodeo, it's breast cancer awareness. I appreciate how widely recognized it is.