Sweater Clock...
I just love these handspun clocks from the Shetland Islands. One would be perfect for a baby room one day. Meanwhile, it would look lovely in my room too.
Andrea Williamson is really talented. I emailed her intersted in some of the other things she has made and she was very prompt in getting back to me. See her
here
.
Can you guess which one I have?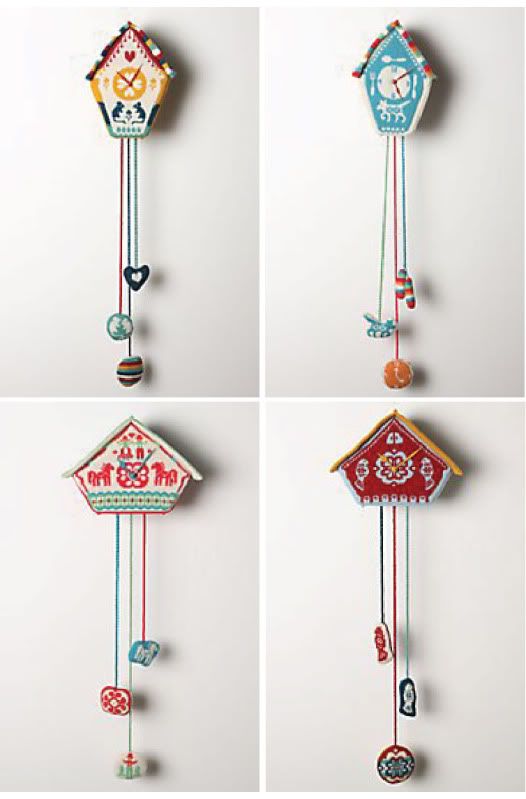 I must say that they are even grander and more intricate than they look here. The knit is mounted on a wood base. I wasn't expecting it to work too--just takes a battery.