I was extremely humbled as I visited Pearl Harbor, a sacred site. I was intrigued as I read about the heroic lives that stand as an essential part of US history. I walked about truly touched with a greater understanding of what happened on 12/7/1941. I come from a family of some serious history buffs, and usually I'm the odd ball out (mostly civil war sites). Although I didn't fully appreciate this experience years ago, I will forever be grateful for the distinct feelings I had here recently.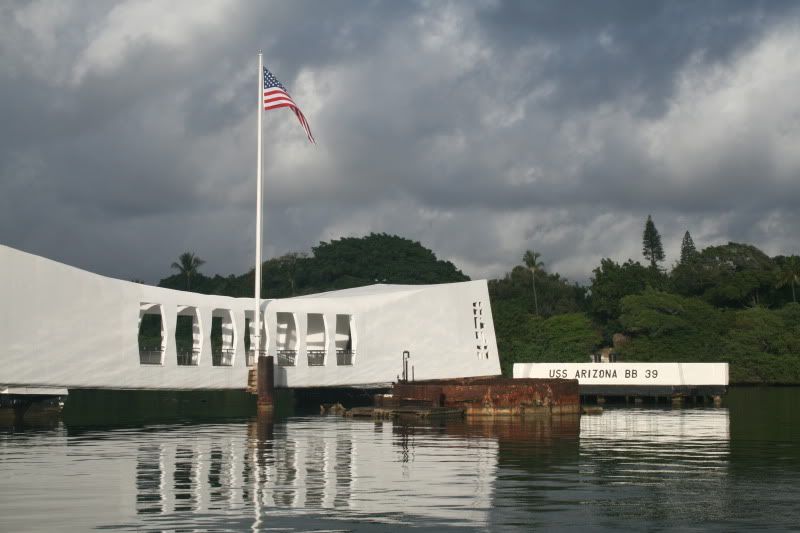 There was a survivor of Pear Harbor there walking around. I was pleased to meet him and shake his hand. I don't imagine there are too many left considering this attack happened 69 yeas ago.
I wanted to read survivors stories after being here. I walked away with
this book
that I strongly recommend if this interests you.
(sister Helen above)
My Poppa, Nelson Abell, was a submarine officer in WWII. It was neat to walk though the submarine catching a glimpse of what it was like to be in his footsteps.