It's that time of year again... My friends back home are out of school for 'Mardi Gras break' eating king cakes, riding floats, and enjoying Fat Tuesday festivities. I on the other hand, acknowledge the day through my thematic dress--purple, yellow, and green.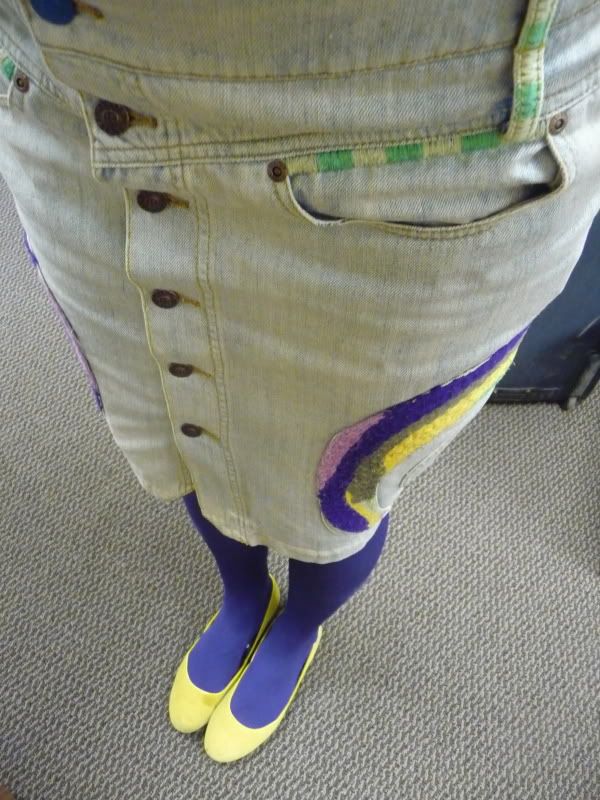 Let me tell you about my 'Mardi Gras skirt'...
I was devastated when I heard that Oilily was going out of business. I have been crazy about this brand since I was in high school. For years, I have day dreamed for the day I could dress my little girl in these colorful fabrics--and match my girl too in dress.
One summer, the bball team at BYU went to Europe to play some games in the off season. Amsterdam was one of the places we went. This is where Oilily's fabrics originate from. I made it a priority to go. I will never forget that experience. I love Oilily. It was always a rare treat to visit an Oilily--located in bigger cities.
So when I went to the Oilily in CA recently while I was working, I couldn't believe they were really closing. But I walked away with some steals of a deal. This embroidered jean skirt was originally $280 and I got it from $19.99. And the Summer Rose fragrance (with the beautiful box might I add) was marked down to $9.99.
As much as I love this skirt, it doesn't represent the colorful florals and vibrancy Oilily is so famous for.