My adorable cousin, Madeline Mary, made the most beautiful rainbow book. We like to call this creative and colorful girl, Missy. I adored this special rainbow book surprise that came via the mail. It tells a beautiful story of riding the rainbow.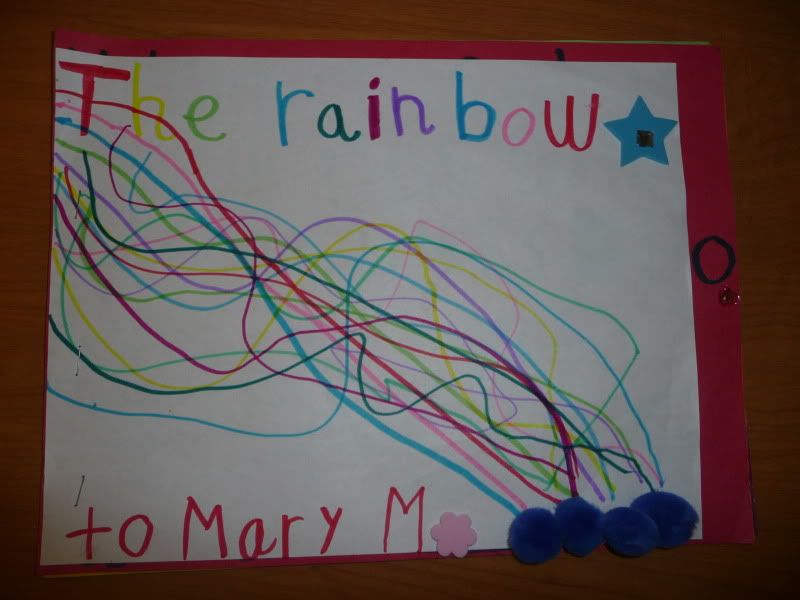 I had a couple customers here recently make something nice for me as well. The following "To Do" List booklets are awesome. They are a perfect size for carrying around in my purse. Terri from Oklahoma made them by sawing the long notes pads vertically in thirds. And then backed them on some cardstock from there.

Ann from St. Louis made me the most adoreable 8x8 scrapbook. . She recently came to Utah for an event our company was hosting. We've gotten to be really good friends--we visited temple square, rode horses, and much more. This little scrapbook was so thoughtful.
This was when Ann came to visit me at work and see my office.