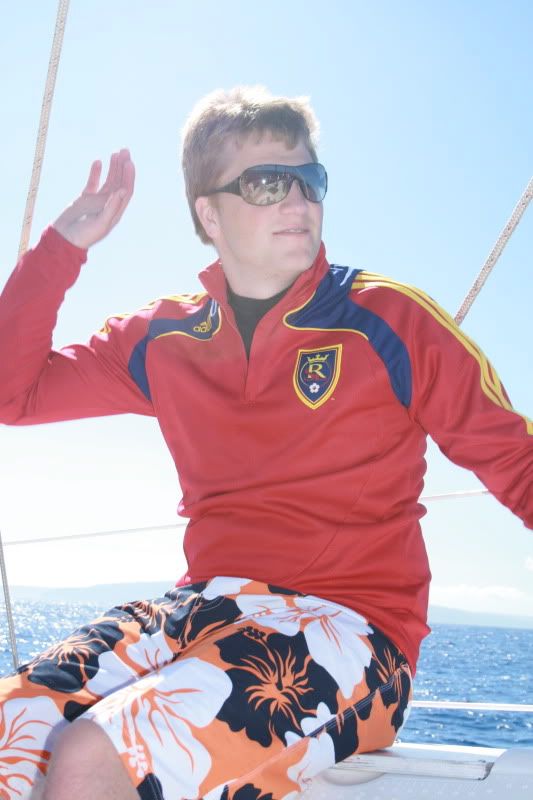 Andrew's family newsletter has a b-day section each month where we write a tribute. Andrew's grandpa is known for his poetry. He inspired me to try something similar.
Happy Birthday, Andrew, my dear,
Again it's that wonderful time of year.
Another year under our belt,
With a deeper love truly felt.
You continue to amaze me time and time again,
Thanks for always being such a true and loyal friend.
I love the way you prioritize your life,
First comes the Lord, and then comes your wife.
After negativity something wonderful follows right after,
You are always quick to lighten a bad mood with some laughter.
I love that you are passionate about multiple things,
Like soccer and Sports Center, you know what I mean.
It's neat to see how you admire each of your brothers,
It's a relationship to value and cherish like no other.
I can't wait to see you as an amazing dad,
You're so darn good looking, might I add.
The way you smile brightens my day,
Never let anything hinder that or get in your way.
Thanks for always greeting me at the door when I get home,
Did I mention the heartache when I have to travel alone?
I second Sis. Hinckley, "He gives me the wings to fly."
You enable me to feel like every pursuit is worth a try.
You are my proof that dreams come true,
I'm just so happy to be living with you.
I look forward to starting our family together,
Thank goodness we can be together forever.