I don't know if it was reading Curious George, but I wanted a monkey so badly when I was a little girl. And I actually thought I could potentially get one is the sad thing. I remember being old enough wanting one and thinking I would just bring it to bball practice and he could play in the bleachers. Such a weird thought now.What was a thinking?

I borrowed my brother's computer recently and had to burn some great pics of his East Asia adventures. I look forward to sharing some over time...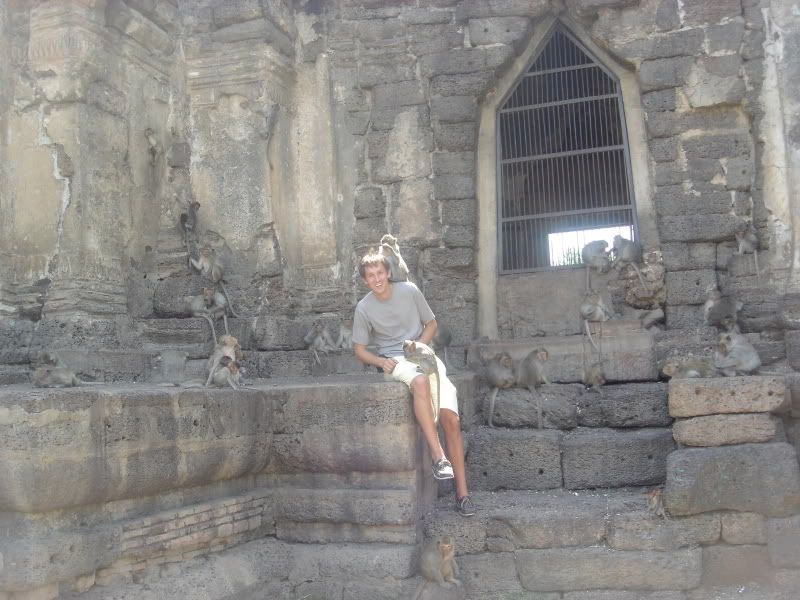 I hope you notice the parent monkey pulling on the little guy's tail as he climbs up the wall. Or the little minature monkey sitting on the step. Or the two to the left of Harold holding hands. And the family of 5 all cuddeling close. I love monkeys so much! They are amazing!