I was approaching baggage pickup at 4:00 AM Utah time buy 6:00 NYC, minding my own business (well at least trying) and I noticed a cute couple interlocked giving a little kiss. I had to double take a couple that lovey-dovey at such an early hour with such little sleep. When I did so, I noticed they looked familiar, not the 'I've met you familiar' but the, "You're special familiar.'
It didn't take long to figure out it was—Paul and Jordan from Oh Happy Day. I recognized him first actually probably because she blogs far more about him than she does herself it seems—which I also think is great!
The worst part isn't that they caught me staring 10 feet away, but that I didn't have the audacity to say a gracious 'hello' and that I enjoy tuning into her blog. This says a lot too because I only follow a handful of blogs. I don't even have a Google reader. Looking back it was so simple but very trivial at the time. Andrew was creeped out that I was whispering some favorites about them in his ear, and I knew so much of a stranger. But that's the blogging world we subscribe too when we choose to follow a favorite.
I needed to share the excitement. Maybe now I can get caught up on some sleep…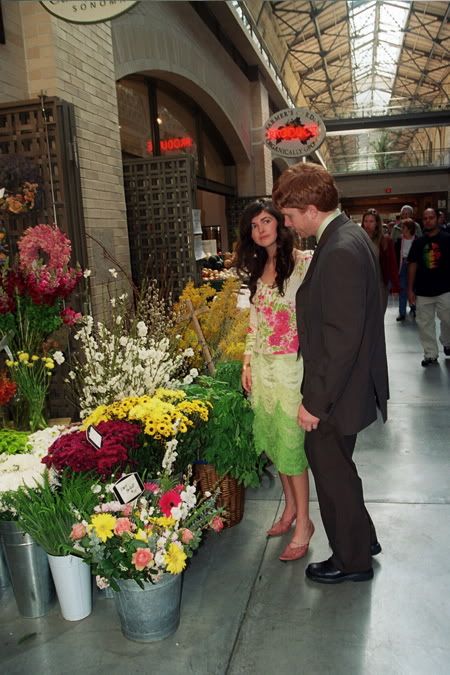 Simple pic of them lifted off her blog. I hope that's okay. Perhaps I should ask? But I was the awkward one staring in the airport...