Not sure how much longer I will have the chance to access the internet, so while I can...
Although Romania has some beautiful areas and sites neat to see, for me the highlight has been learning about the history and Communist rule. I still have trouble fathoming how they were under a dictatorship 20 years ago. Most of the people walking around lived through that. It's unreal. It's very sad to see the remnants of not only what is left but how it has influenced the people.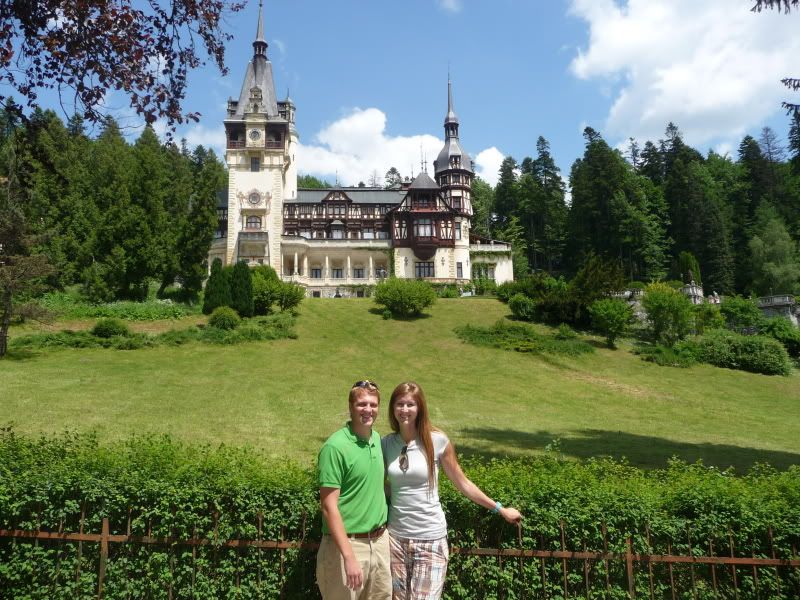 The Peles Castle about 2.5 hours out of Bucharest. Fascinating castle that is in a 4th generation still in the family.
The People's Palace-- The 2nd largest building in the world after the Pentagon. No one could get by with something this intricate and huge these days. Only a dictator with too much power.
The Village Museum was so neat. We didn't make it to the far countryside to see how Romanians live but we got a great feel here. There were multiple structures representing the different villages.
We did see some buggies as seen below (yet more dilapidated and not so intricate) with horses pulling their weight. I know it still exists but neat to see. Many stray dogs here too. Sad though.