The traditional Bulgarian buggy is so beautiful.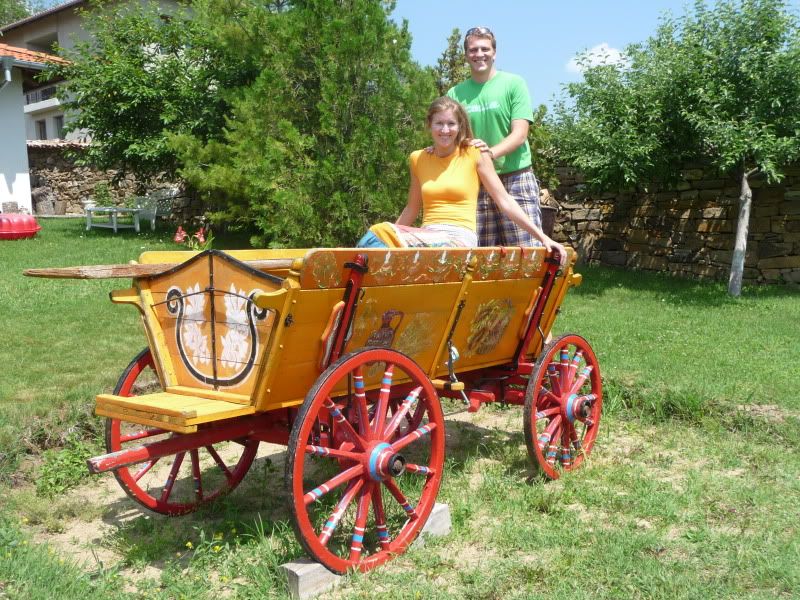 The cobbled road of Veliko Turnovo overlooking the Balkan Mts. is neat. Romania is so close yet Bulgaria is so much further along with their lifestyle. They didn't have it as tough when they were under communism. Many prefer that form of government in fact. I was surprised to hear that.
The crafts along the cobbled stone road were just perfect. The wood crafts carved and painted colorfully were my favorite. But the Bulgarian Rose oil is most popular. I can't remember how many pounds of roses it takes to extract a small ounce. It's different to see a run down house or structure with the most beautiful roses surrounding. The Bulgarian currency is very weak to the dollar making this souvenirs very inexpensive.