Vidin used to be a thriving town along the Danube River. In 1990, they had 69,000 people. Now they have 35,000 people. You can tell with some of the amazing old structures now that are completely vacant. The square isn't very lively, but you can just imagine what it was like in its day. We rode bikes all around which was real neat.
(This pic isn't in the square. It was the only pic we got together in the city so wanted to include.)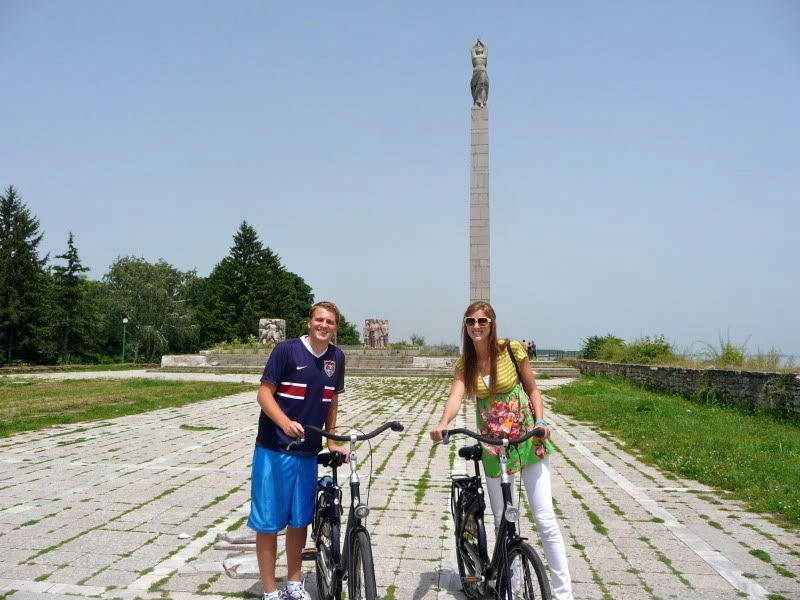 We toured this neat old fortress still in tact.
To see a local wedding going on inside...
And saw these local children on our way out as they were swimming in the moat.