I love local markets. It's such a great way to catch the spirit of the people and get to know some of their habits.
These leather shoes are made locally and meant for dancing. The Serbian dancing customs are beautiful.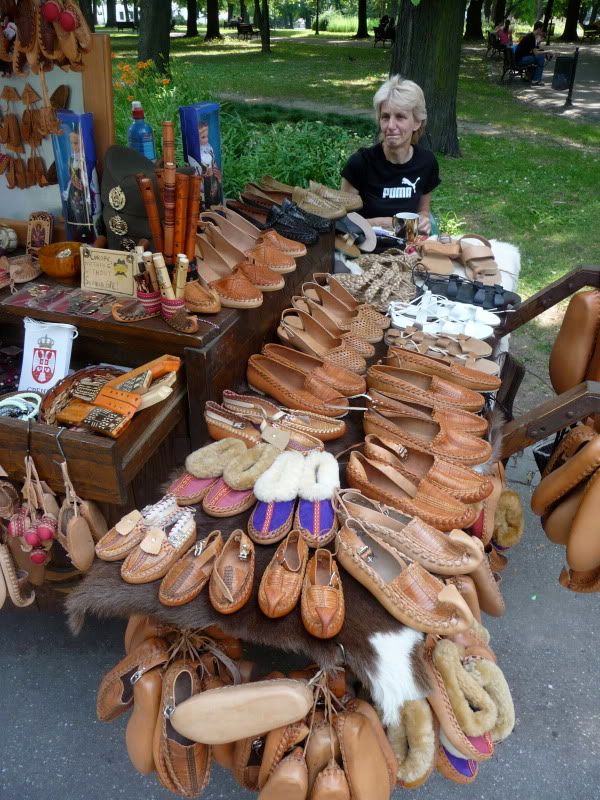 In the 90's, when Serbia was responsible for the ethnic cleansing of Kosovo, their economy when to putz. Their money was inflating 300% in a given day. They just kept printing higher and higher notes. You can buy as a souvenir their old 500 billion dollar note that is worth nothing today and during that time was worth a loaf of bread. Crazy! It's been neat to see the different exchange rates and forms of currency in Eastern Europe. The dollar is super power in comparison which is nice for a change (in comparison to the pound est.).
Serbians buy produce daily. Many without electricity so must get it fresh...
Cherry and strawberries in season now. It changes monthly what hot for the month. Saw watermelon coming in by the masses by the time we left.
He hates fish! I thought this was funny. His sad face...