This castle was a fortress in the 1200's and then in the 1500's was added on to becoming a palace. By the 1700's it was ruins because the palace could not fortify itself. In WWII, the US actually used this area as a base camp. If you look closely you'll see the statues in the wall representing members of the royal family dating back. There was another wall that was similar representing the 7 virtues. Each women represented a different virtue. I loved them. 'Charity' was holding children with a loving look. Faith had a big log it looked like that she had broken in two. Justice was carrying weights and measures. Hope had a an expression on zeal and strength. It was neat to interpret each one. That was my favorite part of this castle.
The inside of the castle is unfinished and not many original pieces.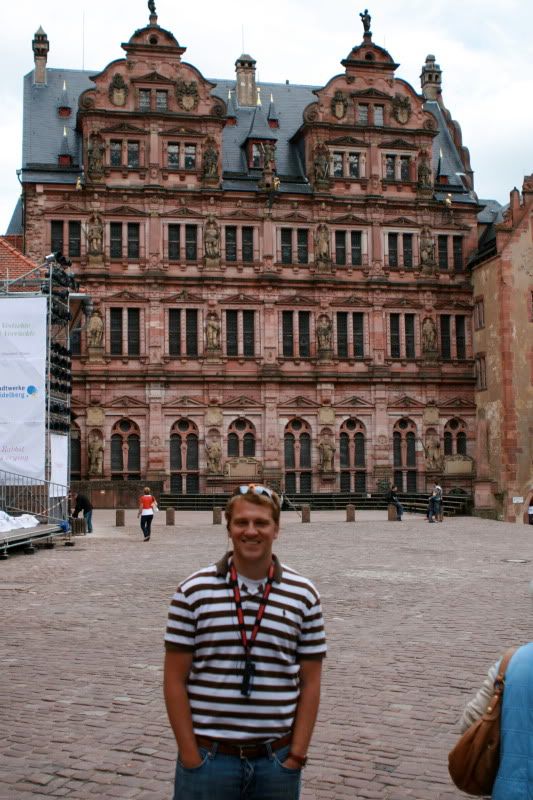 The view to town from the ruins...