One of their two opera houses. We didn't get a chance to go inside.
Went to a museum to see Rueben's, Rembrant's, and a Leonardo D'Vinci. And I saw my first El Greco ever. I recognized it from afar and couldn't believe it. I didn't realize Germany even had one. I did all my elective projects on him in grade school. I have a small print in my room in fact.
Hiked to the top...
to see the city skyline from above...
Saw the huge 'Walking Man' modern art...
Home of BMW manufacturing. More car talk than I knew what to do with. Andrew drove in a simulator. The sweet German lady didn't think we Americans even knew what they were.
Walked up on the most amazing street performers ever. Can't say I had ever bought a street performers CD until now
Another great market. White asparagus at the end of season...
What do you call these? I've seen them a few times over here now.
Centrally located...
(I'm a spec on the balcony)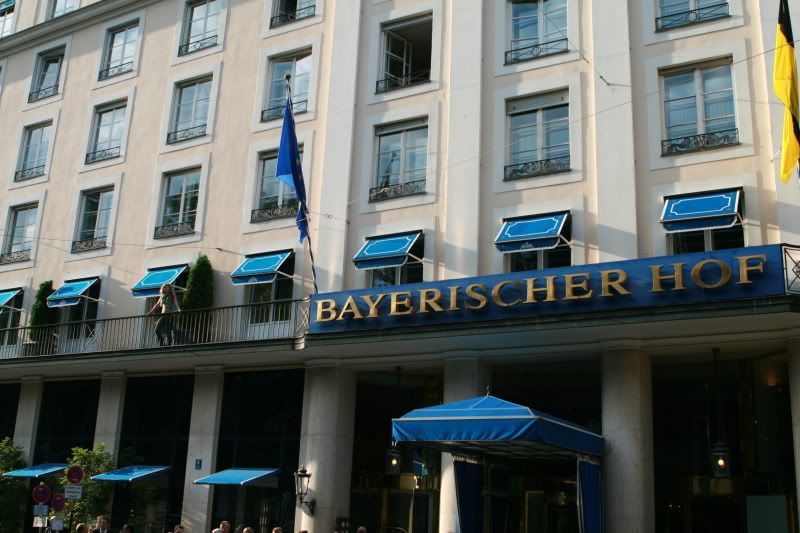 We went to a local pub to watch the USA vs. Algeria game. I thought I was going to get trampled when we scored in the 93rd minute. I didn't think to get a pic to later but this place was going crazy. Andrew was in a mosh pit of people giving hugs and acting a fool.
Then we walked around soaking up the Germany spirit stopping in and out of cafe's to check the score. I couldn't believe the Germany pride all around the square. Had to dress the part considering...
Then we got a text about the Wimbledon match that was lasting so long. My brother played against Isner at a Southern Regionals when he was 14. That's my claim to fame...