Andrew and I decided that this has to be the most underestimated city we've been too. We haven't heard enough about it. It was stunning! It's amazing how the heart of the city is right along the Danube river. There are 9 bridges I think they said connecting Buda & Pest. Our hotel was on the Pest side, but we had dinner on Castle Hill on the Pest side. You can freely walk between the two getting a great view at the other.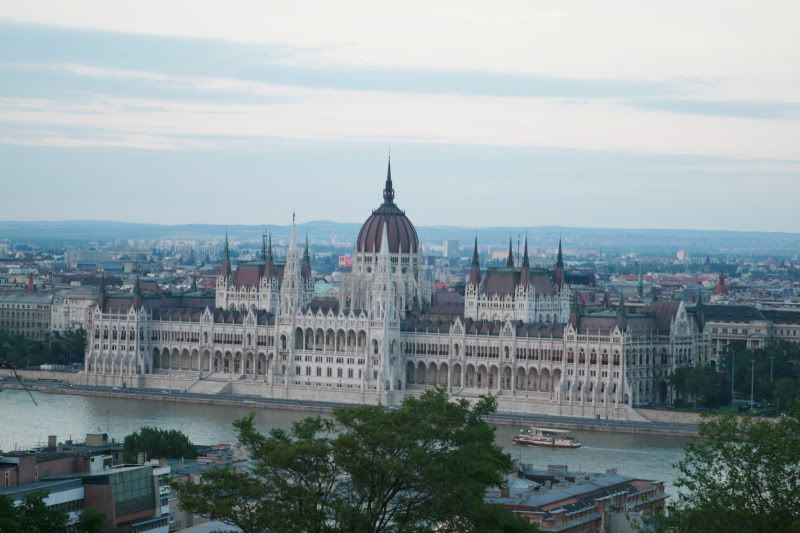 The Parliament building at twilight right before we walked into dinner and then at night when we got out.
I went back and forth on whether or not to bring a tri-pod. It takes up so much room. But I broght it and am so glad I did so I could get some great shots with slow shutter. And it carries well in it's little tote I can throw on my back. We look silly sometimes setting it up to take pics of the two of us instead of just one. Don't care though... We can set it up pretty fast now.
This isn't the Parliament building. It's the old palace I believe. It is on the Pest side and the Parliament is on the Buda side.