Sitting in the cheap seats at the England/ Hungry game
We were 2 of 73,000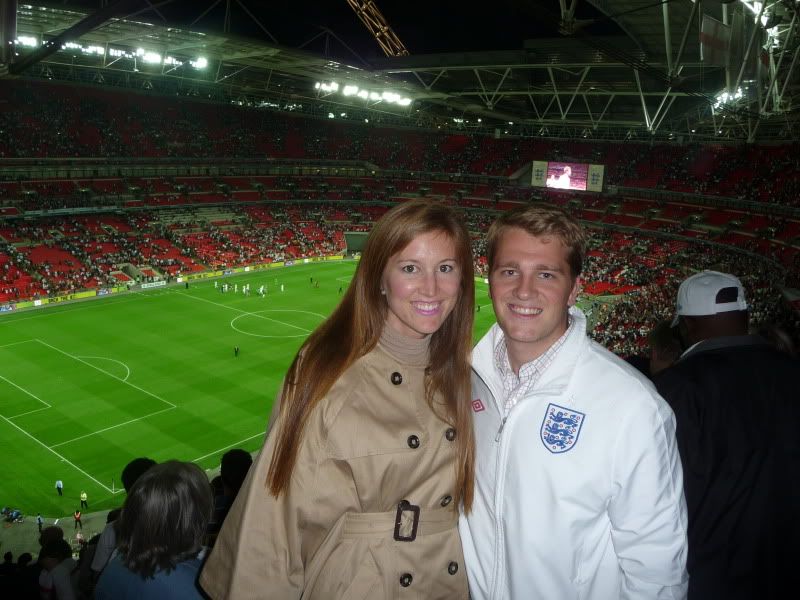 Andrew took the one below. I think they went to the stadium with work to 'have a look around.'
Chelsea vs. Manchester United
I think they said 84,600 were there. crazy!
If you look close enough you can see the red/blue line. It was neat to see how Chelsea was assigned one side of the stadium and Man U the other. We were on the Chelsea but just happy to have tickets really. Andrew's heart is with Arsenal.
England vs. Hungry - I didn't think the national teams would play so soon after the World Cup.
He scored both of the goals to win 2-1