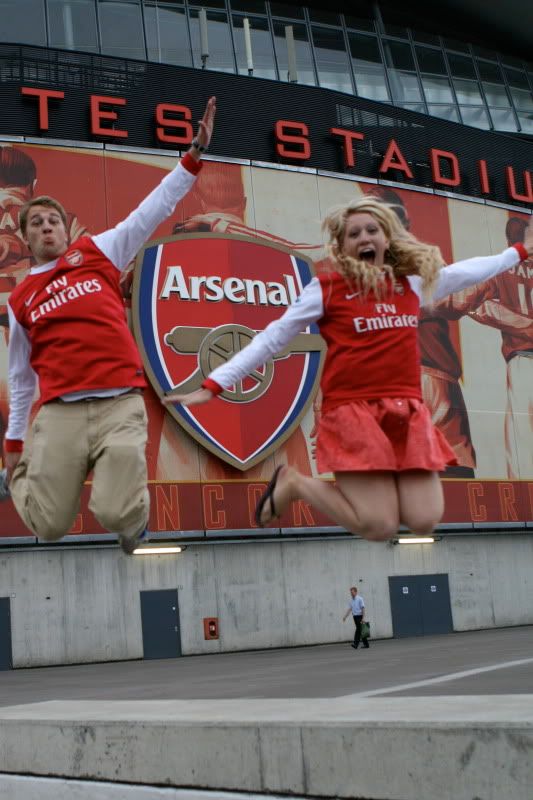 Having Andrew's sister Elizabeth and his mother Deb in town must be some of our best times in London thus far.
Arsenal's first premiership game of the season winning 6-0. Walcott had 3 goals. They should of had him on the national team.
So cute! In matching jerseys. Out of the 60,000+ there, we were one of the last to leave the stadium. We took our time in the team store and stood forever in line to get the name added on the back. Our time around the stadium after the game might of been just as fun as watching, for me at least.
It's great to observe these two because they are so much alike. Similarities are to be expected in siblings but these two take it to new heights. From taste buds to mannerisms to thoughts, it makes for great company.