We spent the weekend visiting Andrew's family. It was my first time seeing Connecticut in October. It lived up to the hype most definitely. The leaves were not only changing but incredibly lush. And perfect weather.
My nieces are perfect too. We haven't seen them since May. It's amazing how much they've grown up.
(I can't get the underlined business below to go away. This new computer has posed some serious challenges for me.)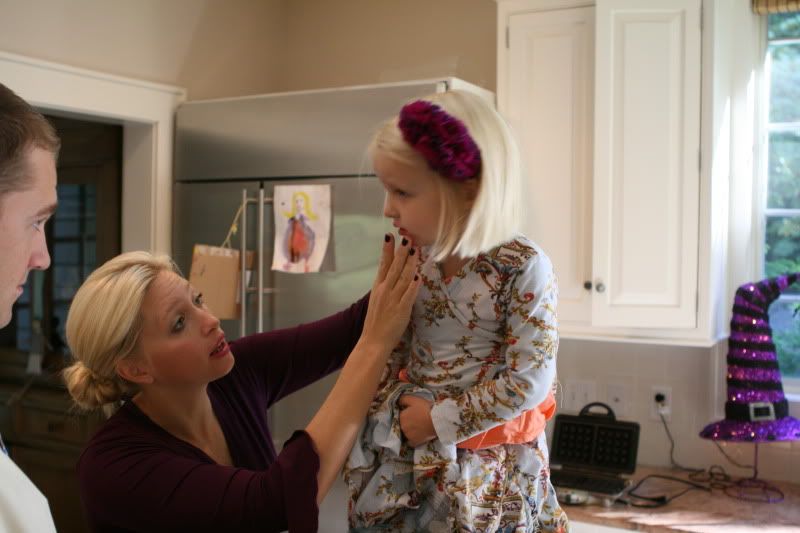 Molly loves to get into her mom's makeup. She walked out out of the bathroom saying, "Mawee, I wear lipstick too." Note Katie taking care of the touch up above and my lover enamored with Molly.
Abby is no longer a toddler--a beautiful young lady. I wanted so badly to be a professional at this point. It's a bit blurry because I was trying to get the lighting right without using a flash. The skirt of her dress had a poof to it. If only they had it in my size.
Katie's cooking. Once you begin, there is no point of return.