New favorite movie without question. It's amazing. Can't wait to read the book. I remember learning about the Secretariat when I visited the Horse Park of America with my parents in Kentucky.
-"Great colts come from great sires."
-"Talent is often uniquely packaged."
-"Let him run his race."
-"My father's legacy is not his money. My father's legacy is the will to win."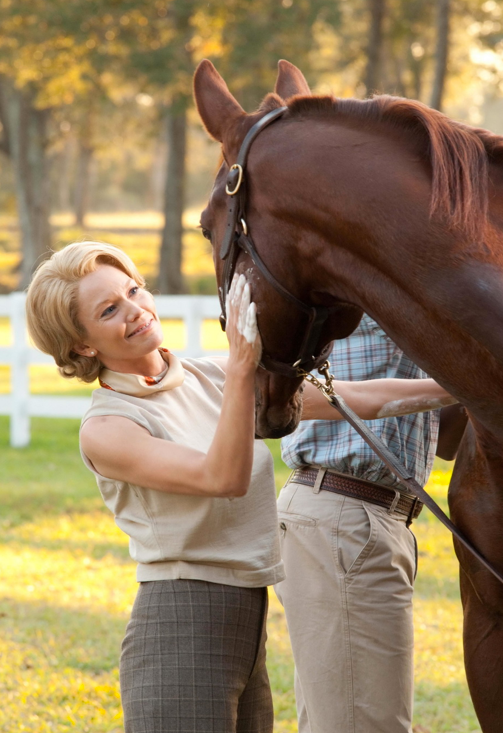 The pic below is the real life pic. Penny Tweedy is a class act. I love that the standing Triple Crown holder is a female owner. You hardly see that in the racing industry. Loved the horse trainer and loved the groomer who spent all the time with Secretariat. Excited to read more in the biography.
"I've never seen a horse pose like him before."
Love this part. She says, "I've run my race. Now you run yours."
Diane Lane's wardrobe is stunning. I might just have to wear a gold horse pin with everything too.