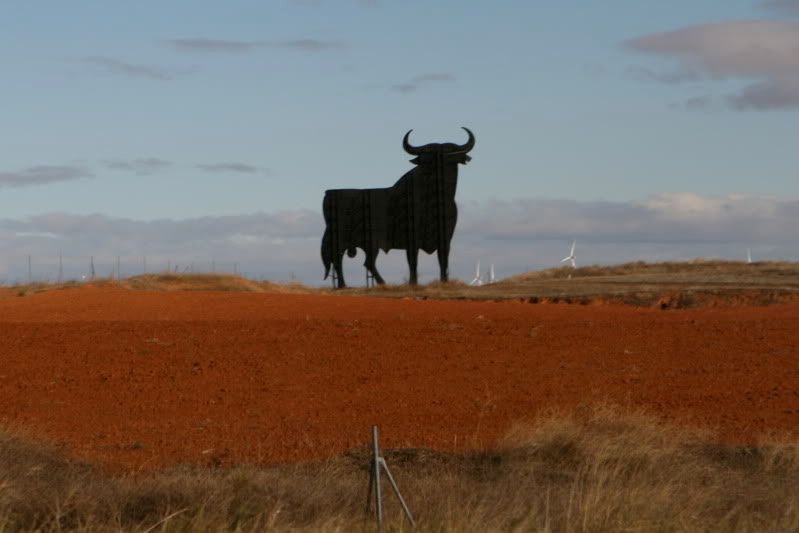 There are over 100 enormous bulls like above located throughout the roads of Spain. We mostly saw them on our long drives out in the country. They are double the size of an average billboard. This is country symbol no doubt. That's another reason I would be saddened to see the bull fights go.
White washed walls with flower pots. Even the smallest town that doesn't seem to have much will have this pristine white look to it.
Random castles placed throughout Spain really brings me back to the Spanish Conquistadors. Many fortresses are abandoned. There isn't enough move to restore them all. These are so much older than America. These would be a treasure to us.
Olive fields endlessly and everywhere in the south of Spain.