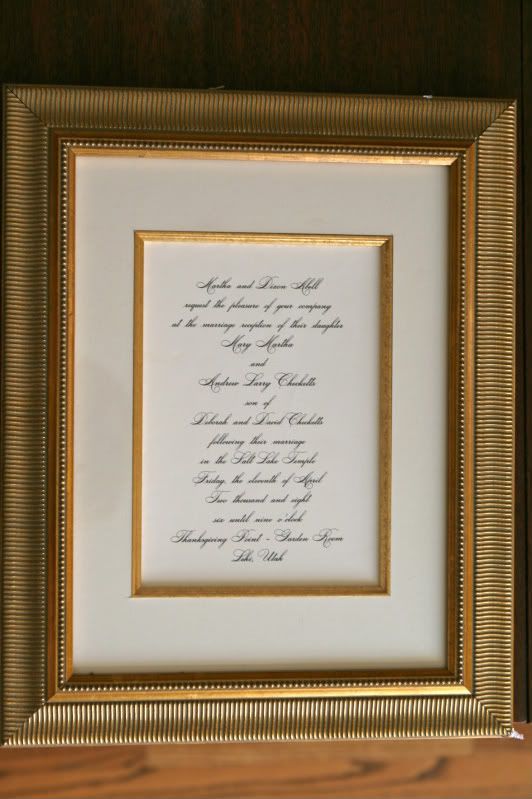 Andrew and I watched our wedding video the other night. My mouth was sore afterwards from smiling the whole time. I'm so glad we have it.
Remember When
takes the duty above and beyond.
When I was home for Thanksgiving I saw the finished product of my wedding invite being framed from
here
facilitated through
here
. They are best known for the hand painted flowers that are very beautiful and simple and can bring in your wedding colors beautifully. But I just wanted to keep the invite simple as it is with the gold knowing it would match my bouquet.
This is my reception bouquet (not to be confused with my Temple one that was awful)
I wish I knew who dried and framed my bouquet. They fairy godmother at Thanksgiving Point took care of it though. I just love it. I really used this!
My mom's, sister's, and mine wedding invites are all the exact same traditional font, spacing, thick paper and so forth. I loved that. And I wanted a cascade bouquet to match my moms--all white flowers with green backing. The cascade hung down further but it was trimmed for the sake of framing.