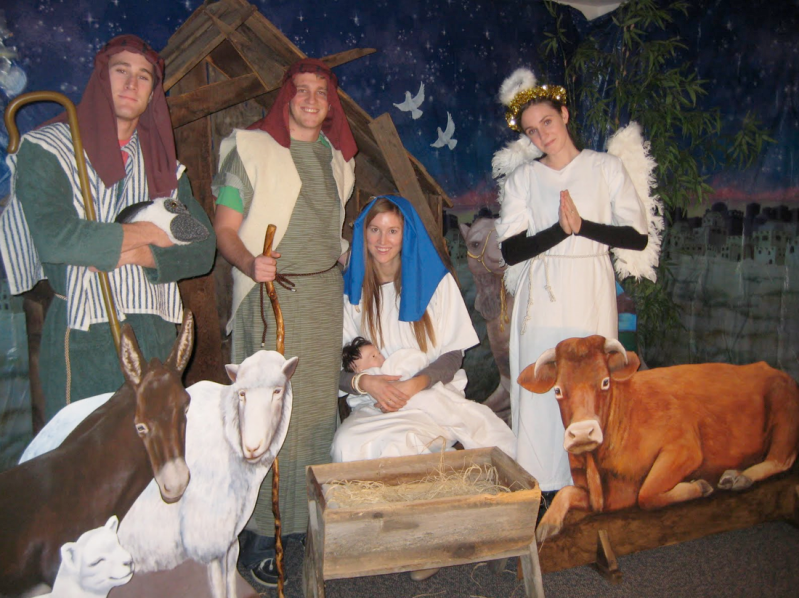 Midway, Utah hosts one of the nation's largest Christmas nativity collections ever year. Locals lend their nativity sets for a weekend where all can see. It includes hundreds if not thousands of nativity sets representing over 90 countries.
I wasn't allowed to take pictures though. So I took notes on my phone of the various countries and type of nativity sets I particularly loved. Of course I'm most drawn to those countries that I've been too. Which makes me sick that I didn't start looking prior to our experience buying our first nativity set in Germany explained
here
.
The South American countries as well as the tribal countries of Africa, had the most amazing representation of the birth of Christ. These below don't even begin to do it justice. I couldn't find many online. We saw sets made of corn husks, beads, bottle caps, clay, crochet, knit, felt, ceramic, porcelain, hand carved wood, straw, and the list continues. What indigenous people can do with their local goods and their hands is just amazing. I'm officially obsessed with sentimental nativity sets. But not so much the ones below, but
our very own
that we found
here
.
And we loved that we could take a pic with our good
friends
as shown above.
(above) clips of verses included on the set above
(below) Made in Nepal. Similar structure of how they live
(above) made of newspapers in Phillipines
(below) hand-carved in Ghana
(below) hand-painted and from Peru