No doubt my
favorite store
in all of NYC. I've been drooling over their catalogs for so long it is nice to be in their actual store at last.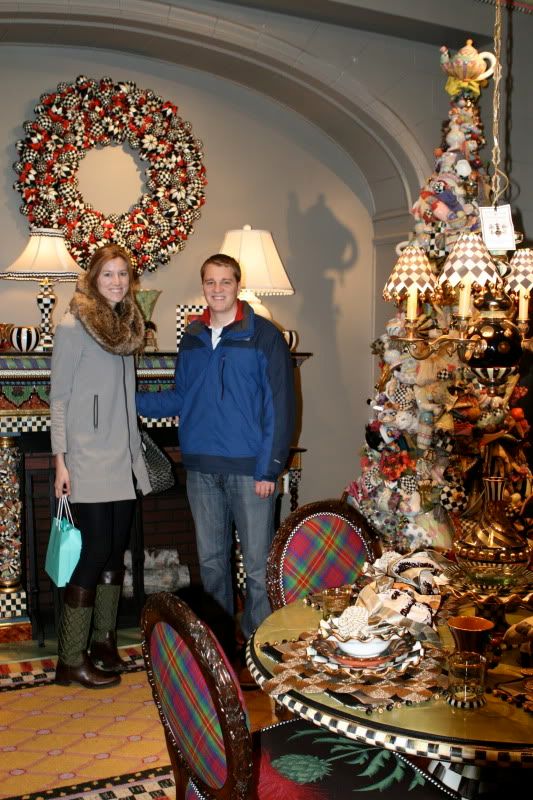 The employee was so lovely. I loved hearing about the NYC apartments that are completely decked out in M.Childs from tiled floors to paint and fabrics and so forth. I couldn't pass up her offer to take our pic. She read right through me.
These doors swung open help the microwave inside. Great sink right below it as you see in the pic farthest down.